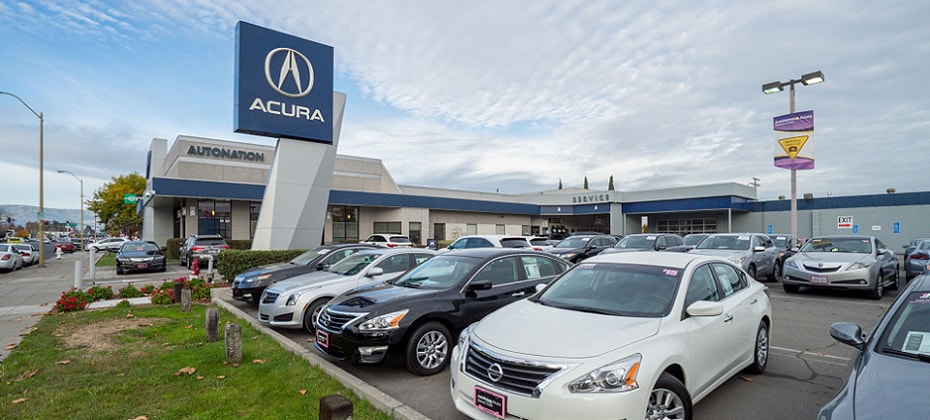 Sunnyvale

Acura

Dealer

At AutoNation Acura Stevens Creek, we bring Sunnyvale residents the opportunity to shop for their next Acura vehicle at a pleasant facility. We are easily accessible off I-280 and the ideal location for getting out there and exploring your community. We can assist you with your next Acura purchase in myriad ways that include: deciding on just the right vehicle, financing it, and even selling your current car. From soup to nuts, we take care of all your Acura vehicle related needs. If your appetite is piqued after a day of car-shopping, choose from a veritable smorgasbord of local culinary delights. We hear good things about Hobee's healthy options and gluten-free menu, with locations all over Silicon Valley, since 1974. Looking for a bit  more variety? Try Merit Vegetarian, South Indian at Madras Café, Persian at Chelokababi, or Japanese at Tanto. 
Acura Cars & SUVs For Sale
Think of your upcoming trip to our Acura dealership as an adventure. Prepare for a day spent testing your favorite new and pre-owned Acura models. We can set you up to meet a dedicated member of our Acura Sales Team who can act as your liaison to your next Acura vehicle. Our sales force is staffed by people who are passionate about Acura and whose main goal is to make sure they accommodate all of your requests. If you're looking for a place to go to mull it over, many of our clients have been inspired when they tour and shop for fresh farmstand goods at nearby
Sustainable Community Gardens
, where they are committed to bringing local, sustainable food to the area. Adjacent to the Civic Center is Sunnyvale's organic community garden, also a good environment for finding inspiration. 
Sunnyvale Acura Service & Parts Center
Our Acura Accelerated Service Technicians are standing by, waiting to assist you with all of your car care needs. Your life is busy, we understand. Because we respect the time you spend with us, we have streamlined our service process to get you in and out as soon as humanly possible. We put forth much effort in clearly communicating all the maintenance needs recommended for the lifetime of your Acura. Conversely, we don't think having your car serviced should be such serious business. That's why we encourage you to fit in some fun. One way to do this during your visit is to plan a trip to
Weird Stuff Warehouse
. This nearby brick-and-mortar shop stocks a seemingly endless supply of miscellaneous technology gadgets on their shelves, with a tagline, "Recycling and remarketing of high technology since 1986." You just might get lucky and see an original over-sized MAC personal computer.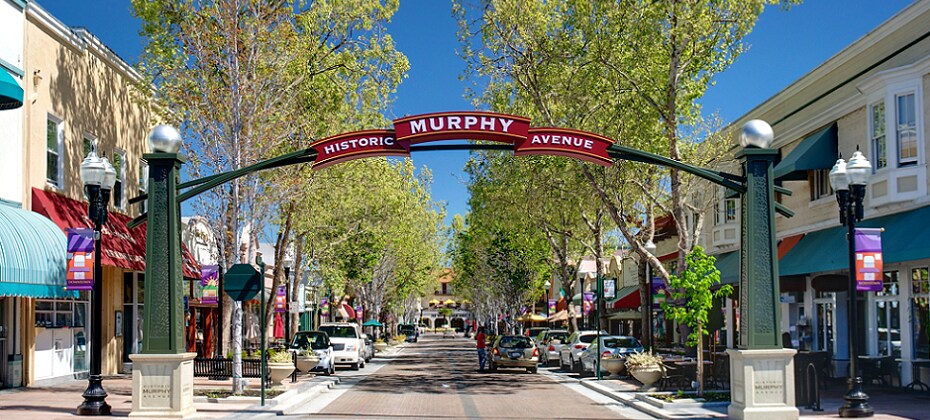 Visit AutoNation Acura Stevens Creek
4747 Stevens Creek Blvd.
,
Santa Clara
,
CA
95051
When you visit, remember, we can get you in and out in a flash, all the while giving you the time and space to decide which Acura is right for you. We invite you to contact us at the number listed above to reserve a car for a test drive, or for just about any Acura-related request you may have. We take pride in the relaxed atmosphere in our showroom and on our lots. If you'd like to keep it informal, we cater to any of your walk-in requests, as well. Speaking of walking, many have found refuge in the nearby walking trails at Baylands Park. With so much to do right at our fingertips, it's no wonder it's such a great pleasure to serve the Sunnyvale community.