What Is Acura Precision All-Wheel Steer?
Acura Precision All-Wheel Steer, also known as P-AWS, is an intelligent steering management system designed to give enhanced control over all surfaces. This advanced system adjusts the toe angle, or the left and right direction, of the rear wheels. By doing this, the rear of the vehicle can shift, making for easier lane changes and safer navigation of tight spaces.
In a typical four-wheel steering system, which in itself is still quite a luxury, the rear wheels turn in the same direction. It is a very simple design, not dissimilar to the steering setup at the front of a vehicle. While this does increase maneuverability, it doesn't come close to the capability of the Acura P-AWS system. With this cutting-edge steering system, both the left and right wheels can be independently steered to maximize grip and control, even when traveling in a straight line!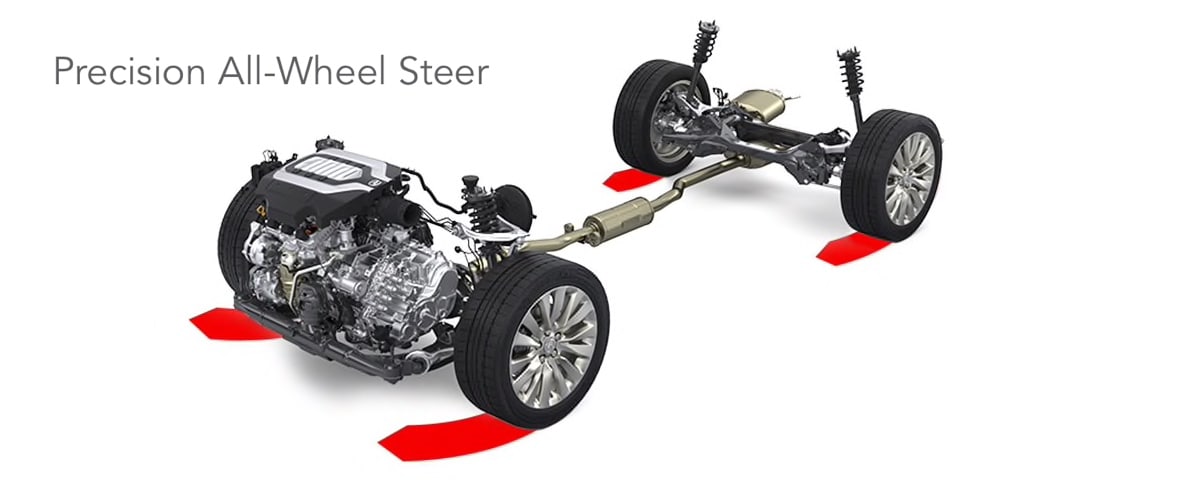 New Acura Vehicles With Precision All-Wheel Steer
Acura Precision All-Wheel Steer just one of many advanced features that Acura offers, and is now available on select new cars and SUVs. For 2023, Acura Precision All-Wheel Steer is available on select Acura TLX and Acura RLX models. For more information about Acura Precision All-Wheel Steer, or any other new Acura feature, call us at (408) 758-5502 to speak with one of our friendly and knowledgeable teammates. If you would like to experience this technology for yourself, check out our inventory of new Acura cars and SUVs featuring Precision All-Wheel Steer and schedule a test drive today!.